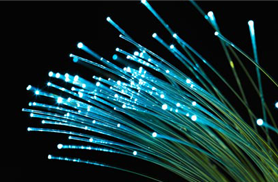 H&E Comms was established in 2007 by Matthew Heirene (Managing Director), who has over 20 years experience in the Telecoms Industry. Matthew has worked for the major operators and has a wealth of experience in this field as a Telecoms Engineer and Fibre Optics Engineer in South Wales.
In 2011, H&E Comms realised the future of the telecoms industry was in fibre optics and took steps to embrace the future. This started with Matthew qualifying as a Fibre Optic Engineer and gaining City & Guilds qualification, which has resulted in H&E Comms becoming a successful fibre optic business.
H&E Comms Ltd is a Fibre Optic Splicing & Cabling company based in Bridgend, South Wales.
The business has successfully spliced and tested major cable projects for BT, working to strict deadlines whilst ensuring the end product is of the highest quality. Included in these cable projects has been the splicing and testing of numerous fibre cabinets, PONs and recently Fibre Cities in Cardiff and Swansea.
H&E are experienced in Spine Jointing, FTTC, FTTP, Fibre Cities, L2C, Blown Fibre, Ribbon Splicing, Cabling and Surveying.
As a company we can provide a fibre cabling, splicing and testing solution with the Survey, Build and Commissioning of PONs and Fibre networks to the required quality standards.
We are able to test our work from the OCR/Fibre racking in exchanges or cabinets and provide the required test results.
All operatives are qualified to City & Guilds standard in Fibre Optics, have NSRWA certificates, some are first aid trained and some are IPAF trained for the use of our MEWPs.
At present we are looking into the possibility of providing a civils solution to increase our portfolio and continuously develop the company in the near future.